Evan Harter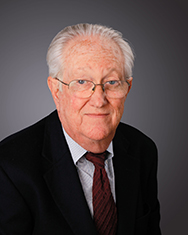 Evan Harter
Back to Board of Directors Profiles
DRG director Evan Harter is chairman and CEO of Infinite Sum, with offices in North America, Europe and Asia Pacific. He is engaged in emerging markets, technologies and industry segments, and is responsible for Infinite Sumís focus on high growth segments. He has helped develop Infinite Sum from a small boutique consulting firm that originally focused on global sourcing, supply chain and supplier management focused services into a global consulting firm that provides clients support across the entire value chain.
Harter has 40 years of experience in new ventures, from funding, to start-up operations, to scaling and ultimate sale. In 1997, he was one of the founding principles of VACAVA Inc., a specialized technology company whose software lets organizations bridge the gap between supply and demand chain processes.
Harter sits on numerous industry boards and steering committees. He especially enjoys his membership on the Advisory Board of the Michigan Technical Education Center and as business advisor to the many start-up businesses related to it.