Clint Greenleaf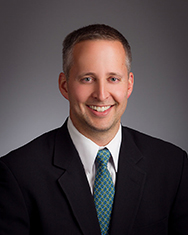 Clint Greenleaf
Back to Board of Directors Profiles
DRG director Clint Greenleaf is the CEO of Moonshot Brands, a food company based in Austin, Texas. He also manages a children's book franchise that teaches kids about money called Pigs and Bricks (www.pigsandbricks.com), a baby clothing line called Bambino Balls (www.bambinoballs.com),  and a non-profit called Tree Neutral (www.treeneutral.com).  Greenleaf was the founder of Greenleaf Book Group (www.greenleafbookgroup.com). GBG, an Inc. 500 Company, is a leading publisher and book distributor.
Greenleaf (a CPA) sits on the University of Texas Libraries Board, blogs for Inc.com and CNN Money, and is a regular guest host on Fox Business Network. He has been featured in The Wall Street Journal, Inc. magazine, Fox, CNBC, CNN, MSNBC, Money magazine, Men's Health, Forbes and Entrepreneur, among others.
He sits on corporate boards, is a NACD Governance Fellow, and speaks about personal finance and entrepreneurship across the country and internationally at conferences, seminars and schools.